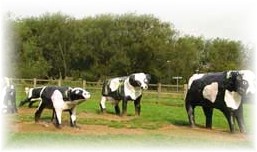 Welcome to Milton Keynes Auctions

We hold regular catalogued sales on the 3rd Friday evening of every month.
Our next sales dates are 18 December, 15 Jan 2016 & 19 Feb
Auction starts at 6.30pm with viewing from 5.00pm on the same day.
We regularly sell antiques, collectables and general items such as silver, glass, jewellery, ephemera, ceramics & furniture among others.
NEW: NO FEES ON CREDIT OR DEBIT CARDS OVER £20!
HOME COOKED FOOD AVAILABLE. PLEASE CLICK HERE TO SEE THE NEW MENU ON OFFER. (PLEASE BE PATIENT AS IT MAY TAKE A MINUTE TO DOWNLOAD)
Our next sale will be held on Friday 18 December at Greenacre Hall, Main Road Drayton Parslow MK17 0JR
If you wish to sell in this auction please email us your list by Monday 14 December
Lot numbers will be given on a first come first served basis.

For any enquiries please call 07730 562329
or alternatively you can email us at info@miltonkeynesauctions.co.uk
Thank you to all who came to our August sale which was the best & most successful since we started 6 years ago, with most of the lots on offer selling, many in excess of their reserves. As we celebrate our 6th Birthday on September 18th we look forward to continuing to provide our buyers & sellers with a good service, variety & quality of lots. Please book your lots in advance & remember we offer house clearances & probate services if required.
To receive auction information and reminders by email, please send us a email and title it "Mailing List"
Milton Keynes auctions is run by 'Carousel'
Selection of photos & results from our previous auctions showing below:
MIlton Keynes Auctions


Promote your Page too
Our Auctioneer Steve & head porter Andy at Woburn Golf Club supporting Swallowfield School's summer ball & their charity auction that Milton Keynes Auctions (Carousel) ran for them.

We raised an amazing £2,530 for the school from the sale of prizes donated by local businesses. Carousel Auctions supports local charities in Milton Keynes, Leighton Buzzard & Welwyn Garden City

Gold and Silver collectables cabinet

Silver selection - 95% of these lots SOLD

A variety of lots on the collectables table

Boxed Swarovski crystal memories locomotive SOLD in November for £50

HM silver London 1895 overlaid cut class perfume bottle, original stopper SOLD in October for £80

1902 gold sovereign coin pendant Edward VII- SOLD in August for £180

Antique meets vintage - Victorian oil on canvas/roll top 1950's sewing box - something for everyone!

HM. silver, Royal Crown Derby, Swarovski Crystal and Moorcroft are regularly sold

Just 10 minutes after viewing begins and the hall is full already with prospective buyers!

Hammer down - the auction begins

Cased set of Elvis collectable coins SOLD in AUGUST for £72

HM silver Sheffield 1908 matching pair of three branch candelabra SOLD in October for £280

Very large bronze lady signed J Angles SOLD in November for £160

Bertram Mills Circus tours, 1930-32. Approx 345 original photographs in 2 albums, showing the Circus and social lives of the Mills family and artistes. Includes 2 photos of the R101 in flight, SOLD in August for £420
"I was so impressed with my first experience of this auction. The staff were so friendly and helpful and the auctioneer/valuer was spot on! The bringing in goods, buying and paying out all done on the same day. This was such a professional set up. Well recommended to anyone." Janet Smith, Aylesbury
|Home|Buying|Selling|Catalogue|Links|Terms|